Resetting the Arris wireless router can help you speed up your network. It can also help you reset your password if you mistakenly forgot it. But how to reset Arris wireless router
You can reset your Arris Wireless router by holding the reset button for a few seconds. It will reset the Ariss router connection. Similarly, you can visit their Router Web Interface and manually reset the router from the "Security" section.
Either way, it's really easy and can be completed in a few steps. I'll walk you through the step-by-step guide to resetting your Arris Wireless Router in this article.
Why Do You Need to Reset Your Arris Wireless Router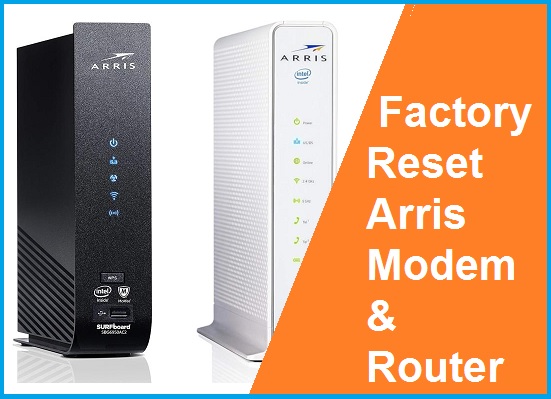 If your network is experiencing slower speeds than usual, it might be beneficial to perform a factory reset on your Arris router or modem.
Restoring the device to its original settings can significantly improve network performance. Arris offers two convenient methods for resetting their devices, making the process simple and straightforward.
In case you forget your router's password, resetting it can restore the original network name and password.
However, note that performing a factory reset will erase your device settings, requiring you to reconfigure network settings such as the network name and WiFi password..
While it can be helpful, it also removes any customizations and useful features that may come with updates. Therefore, before opting to reset your router, it is advisable to thoroughly research your specific issue and ensure that no alternative fixes are available.
2 Methods to Reset Arris Wireless Router
We'll walk you through the following two methods to reset the Arris Wireless router:
Reset with the Reset button
Reset using the router web interface
Let's get started.
Reset Arris Wireless Router with The Reset Button
To initiate the reset process on your Arris modem:
Locate the recessed reset button at the back of the device.
Gently press the reset button for 1 second using an object with a small tip. It's important to avoid holding down the reset button for more than 10 seconds to prevent a full factory reset.
After pressing the reset button, the modem lights will temporarily turn off, except for the power light, and gradually restore within a few minutes.
Once the "Online" light stops flashing and remains steady, it indicates that the modem services have been restored.
To re-establish an internet connection, you may need to reboot your router and/or computer.
Reset Using The Arris Router Web Interface
You can alternatively perform a reset using the web interface of the device.
Begin by logging in to your Arris router or modem.
Navigate to the Security or Utilities section (the specific label may differ based on your router model).
Select the option to reset the device to its factory default settings.
Allow a few minutes for the reset process to finish.
How to Change Arris Wifi Password?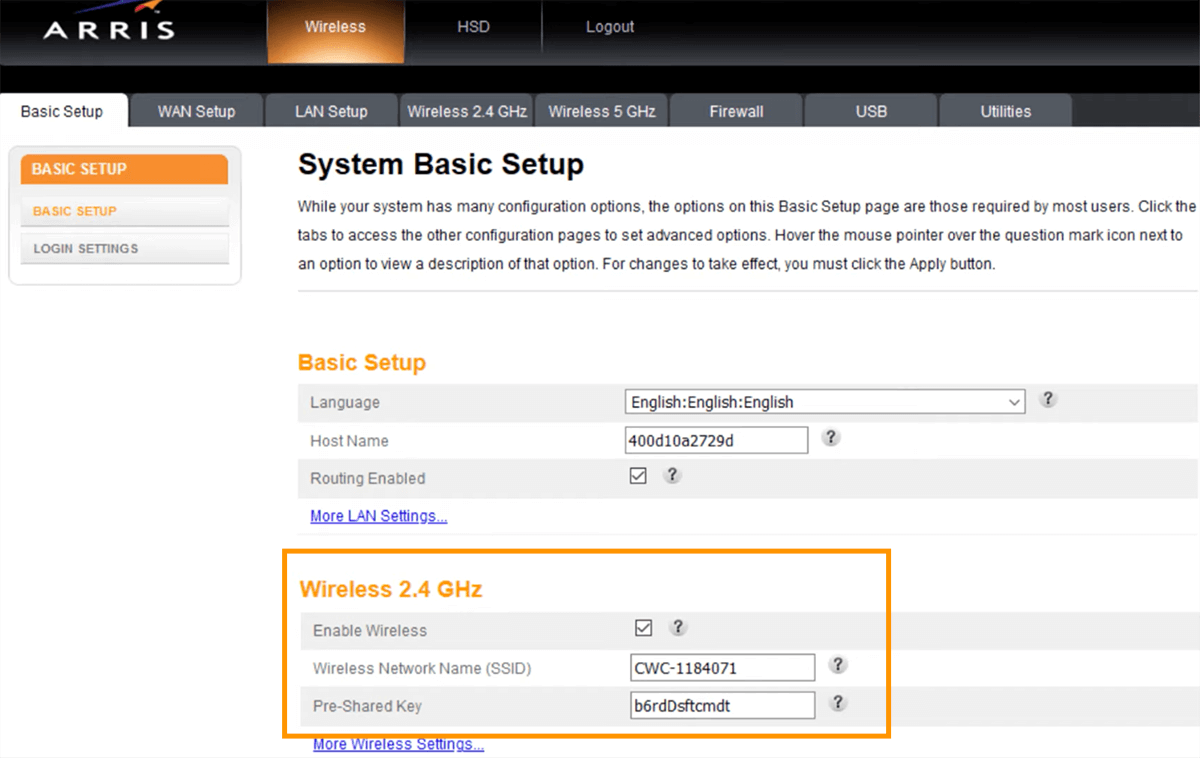 You can easily change your Arris Wifi password by manually setting it up in their web portal.
Follow these 8 steps to change your Arris wifi password:
Open your web browser.
Enter "192.168.0.1" in the address bar.
Use "cusadmin" (all lowercase) as the username.
Enter the current password exactly as it appears on the white sticker attached to your modem (remember that it is case-sensitive).
Click on the "Manage Wi-Fi Network" option.
Depending on the network for which you wish to set a new password, choose either the 2.4G or 5G tab.
Enter your desired password in the Passphrase field.
Finally, click "Apply" before closing the window to save the changes.
Your password has been updated! It's really that simple.
So, that's all for now. If you want check my other article on
Related post